South Korea – TXT's 2nd full-length Japanese album titled Sweet was released today. Accordingly, they will start full-fledged promotions by appearing on various Japanese music programs and shows.
This is TXT's Japanese comeback for 10 months after the release of their first full album in October 2022. So how is the information? Come on, check below.
TXT Releases 2nd Japanese Regular Album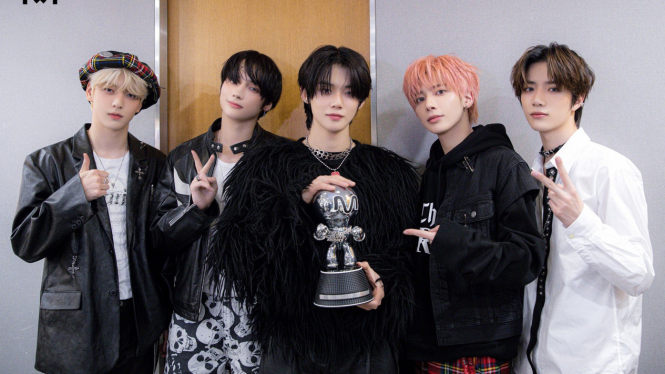 Launching from Newsen on Wednesday, July 5 2023, TXT released their 2nd Japanese regular album titled Sweet through music sites around the world.
The album contains songs from Japan's first EP Chaotic Wonderland and the album's 3rd Japanese single GOOD BOY GONE BAD, as well as new track Intro: FLOATING with a total of 12 songs included.
The title song Sugar Rush Ride is the Japanese version of the title song from the mini album vol.5 Name Chapter: Temptation. This song is of light alternative pop dance genre, with a refreshing whistling sound, funky guitar sound, and an addictive melody that tugs at your ears.
Then, Hydrangea Love is a ballad that compares the love story of the days spent with the things you love.