PeekSeleb – Miss Universe Indonesia 2023 is now entering the quarantine stage. This happened after selecting 30 women from across the archipelago.
What are the stages of quarantine for the finalists of Miss Universe Indonesia 2023? Come on, see more.
Feelings of Miss Universe Indonesia 2023 Finalists in the Quarantine Stage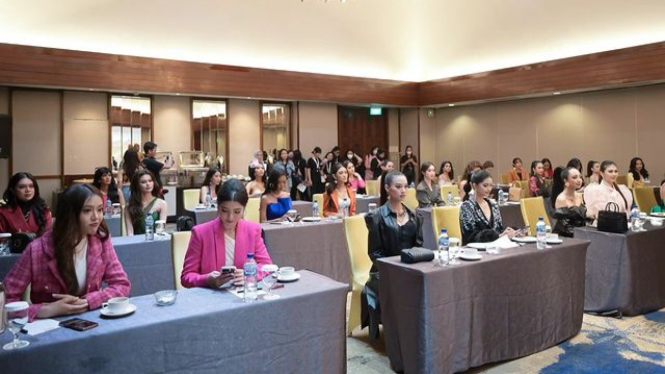 Photo : St
Met at the welcoming ceremony at Sari Pacific Jakarta, Friday, 21 July 2023, the finalists appeared graceful and elegant in colorful dresses.
Many of the finalists said they were happy and couldn't wait to take part in a series of activities in quarantine.
"Very happy to be here, very grateful, can't wait to have many experiences with other finalists," said Fabienne Nicole from DKI Jakarta.