South Korea – Here's a row of the most expensive necklaces ever worn by K-pop idols, starting at tens of billions to tens of billions of rupiah.
Apart from having a career in the music industry, not a few K-pop idols have been recruited to become global ambassadors and present this luxury brand in photo shoots to fashion shows.
As ambassadors, the following five female K-pop idols were caught wearing the most expensive necklace jewelry ever worn by K-pop idols from world-renowned brands, who are they? Let's take a peek together!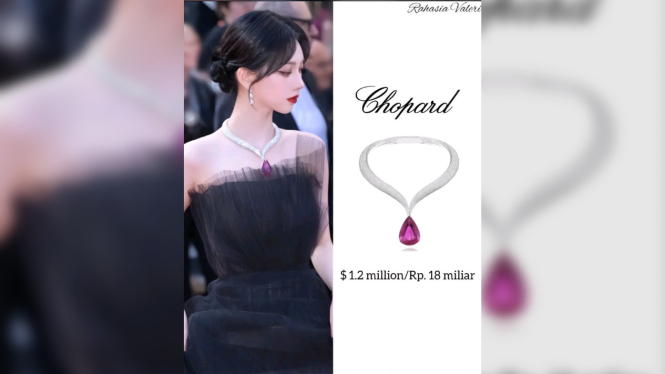 Photo : Valeri's Secret
As global ambassadors since 2022, aespa members wore jewelry from luxury brand Chopard when attending the 76th Cannes Film Festival last May.
At that moment, Karina aespa was caught wearing a necklace from Chopard which was estimated at USD 1.2 million or around IDR 18 billion.