South Korea – EXO finally returned to visit Indonesia. However, this visit was not a concert but a fan meeting. The event was held by a brand that made the EXO group a glow ambassador.
Only bringing in six EXO members, along with complete information. Come on, check it out below!
EXO fan meeting event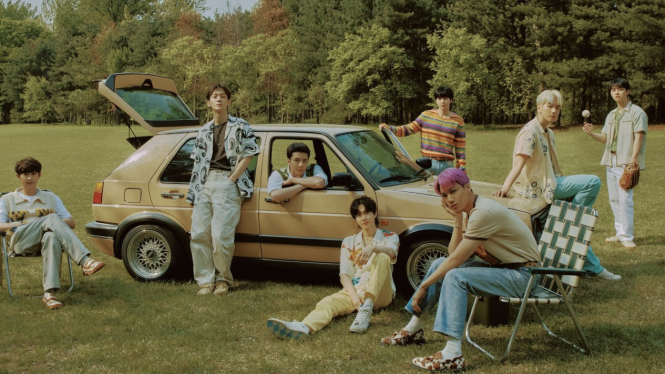 Photo : EXOGlobal/twitter
Previously, EXO had collaborated with the Indonesian beauty brand, Scarlett Whitening. The brand has received lots of love from EXO fans (EXO-L). Not even a day of sales yet, their new product has sold out.
After completing product sales, the owners of the brand, Felicya Angelista and Immanuel Caesar Hito, gave the code that they would bring EXO members to Indonesia. A few weeks later, the celebrity couple finally kept their promise by announcing the date for EXO's fan meeting.
Observing from Scarlett's Instagram upload, the fan meeting will be held on August 27 2023 at the Beach City International Stadium. So far, there has been no confirmation regarding how to purchase tickets and others.