PeekSeleb – Chicken Curry is a typical Indonesian dish that has a savory taste and a distinctive spice aroma. If you are still confused about what ingredients are needed for the chicken curry recipe, IntipSeleb will summarize them especially for you.
The following is a recipe and how to make delicious and easy Chicken Special Curry for you to try at home. Check out the following steps:
Ingredients: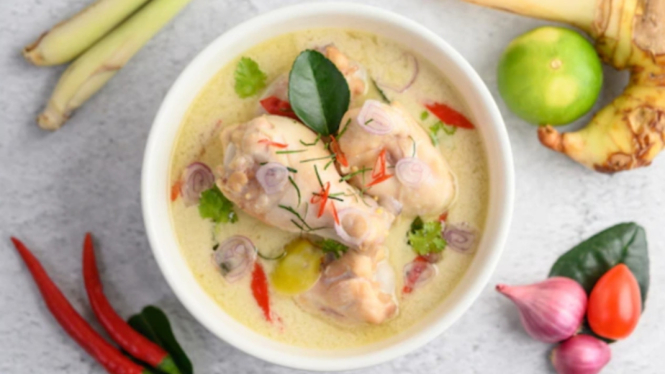 Photo : Freepik.com
500 grams of chicken, cut into pieces
2 tablespoons of coconut oil
•2 stalks of lemongrass, bruised
4 pieces of lime leaves
•4 bay leaves
•2 cm galangal, bruised
•400 ml thick coconut milk
•200 ml of thin coconut milk
•Salt to taste
Brown sugar to taste
Ground spices:
✓6 red onions
✓4 cloves of garlic
✓3 curly red chilies
✓2 pieces of cayenne pepper (according to taste)
✓2 cm ginger
✓2 cm turmeric
✓1 teaspoon coriander
✓1 teaspoon cumin
✓1/2 teaspoon of granulated pepper
Steps: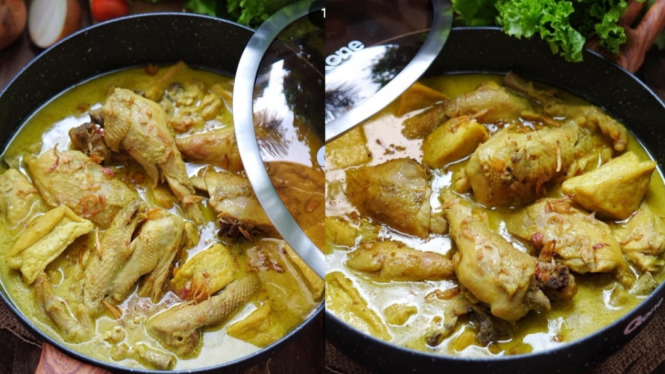 Photo: Instagram/susie.agung
1. First of all, grind the spices that have been prepared. Use a blender or grind with a mortar until smooth and well blended.
2. Heat coconut oil in a skillet over medium heat. Saute ground spices, lemon grass, lime leaves, bay leaves, and galangal until fragrant and cooked. Stir constantly so it doesn't burn.
3. Put the chicken pieces in the pan. Stir well until the chicken changes color and the surface is coated with spices.
4. Pour the thin coconut milk into the pan. Stir gently and let it boil.
5. After the coconut milk boils, add thick coconut milk and stir well. Make sure the fire is medium to prevent the coconut milk from breaking.
6. Add salt and brown sugar to taste according to your taste. Stir again and let the chicken cook completely. Correct the taste according to your preference.
7. After the chicken is cooked, taste the curry sauce and make sure the taste is according to your taste. If not tasty enough, add salt little by little.
8. Remove the skillet from the stove and serve the Special Chicken Curry in a serving bowl. Serve with warm white rice and other accompaniments such as pickled cucumbers, chips, or crackers.