South Korea – Sandara Park's younger brother, Thunder wks MBLAQ finally went public. He revealed that he had been dating Mimi Gugudan for four years.
So, what is the complete information like? Come on, take a peek at the article below!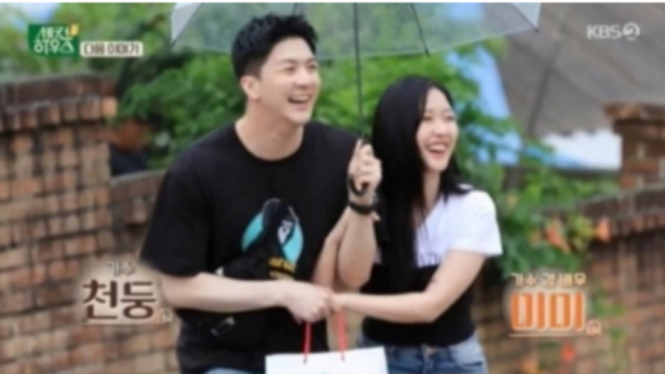 Photo: Kbs2
Rapper Cheon Doong, also known as Thunder Ex MBLAQ, suddenly went public with Mimi from the Gugudan group. Both couples confess that they have been dating for 4 years.
In the trailer for KBS2's 'Second House 2', which aired on the 13th, Thunder and Mimi appeared and met actors Choi Soo-jong and Ha Hee-ra.
The two appeared hand in hand and greeted the Choi Soo-jong and Ha Hee-ra couples cheerfully. Mimi surprised everyone by confessing to the two,"It's been four years since we met."