South Korea – 2PM's Taecyeon revealed he was busy preparing for a concert with the other members for comeback future. Taecyeon said that this concert will be held when 2PM's 15th anniversary.
So, what is the complete information like? Come on, take a peek at the article below!
Busy with 2PM Group Members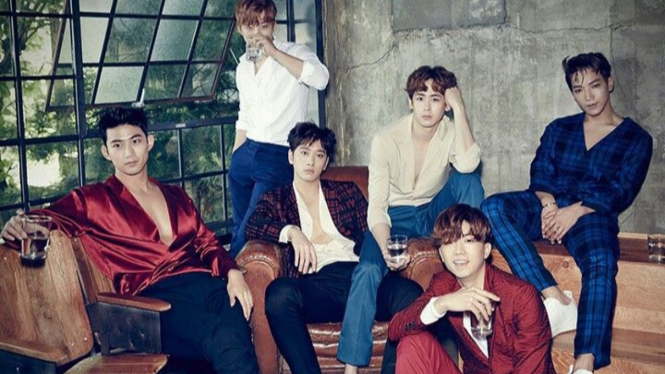 Photo: JYP Entertainment
2PM's Taecyeon (also known as Ok Taec Yeon) revealed the status of the group in a recent interview. Although Taecyeon left JYP Entertainment in 2018, he remains a member of 2PM, and the group has even made a comeback with their seventh studio album MUST in 2021.
It was their first comeback in almost five years. Currently, the members are busy with individual activities. For example, Taecyeon and Junho (also known as Lee Jun Ho) starred in the romantic comedies Heartbeat and King the Land, respectively.
So, in an interview with Eric Nam on DIVE Studios' Daebak Show w/ Eric Nam, Taecyeon promoted his new drama series and talked about everything acting related. Knowing that a lot of Hottest would be watching, Eric was curious to join the conversation to ask about 2PM.