South Korea – The 2nd generation K-pop group, INFINITE will begin their full comeback with the release of their 7th mini album titled 13egin or Begin. Their latest work will be released on July 31, 2023 at 6 PM KST on various music sites.
Ahead of the comeback, INFINITE has released a promotion schedule for this 7th album. So how is the information? Come on, take a peek below.
INFINITE Releases Comeback Promotion Schedule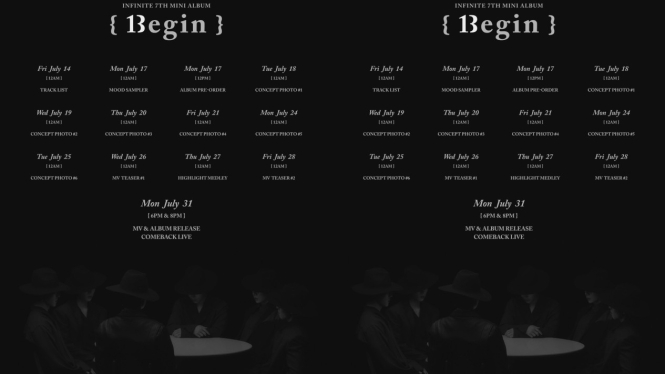 Launching from Mk on Monday, July 10 2023, via official social media, Infinite Company released a comeback scheduler image for INFINITE's seventh mini album, entitled 13egin.
In the published image, a simple design with the new album name Begin or 13egin and schedule written on a black background. It was seen that the members wore clothes such as shirts, jackets and suits and sat around a round table which made global fans curious.
According to the comeback scheduler, Begin's tracklist will be released at midnight July 14, 2023. On July 17, 2023 a mood sampler will be released where fans can experience the overall atmosphere of the album to be released and pre-orders for the physical album will begin on July 17, 2023 future.
Starting on July 18th, concept photos showing INFINITE's visuals will be released for a total of 6 days, and the music video teaser will also be released in two versions. On July 27, four days before the album's release, a highlight medley where fans can hear all of Begin's b-sides will be released.
INFIITE Comeback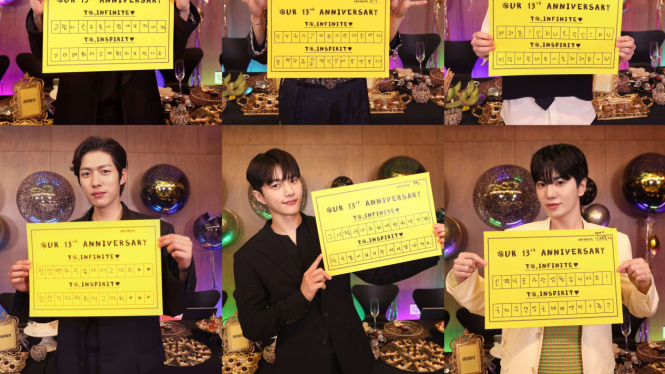 This is INFINITE's first comeback with all six members in about five years since their 3rd regular album TOP SEED, which was released back in 2018.
Early this year 2023, the members gathered their will to promote as a full group and founded Infinite Company. All members who have been active in various fields as solo artists will repay fans' long-awaited through the first album and concert with Infinite Company.
INFINITE – who started their comeback in earnest through a schedule filled with various things up to the day of the comeback – plans to show more powerful music and powerful performances through the new album Begin. Their seventh mini album will be released on July 31, 2023, at 6 PM KST on various music sites.
In addition, INFINITE's solo concert titled Comeback Again will open from August 19 to August 20 2023 at the Seoul Olympic Park Gymnastics Stadium (KSPO DOME). (bbi)