South Korea – Some time ago, Attrakt said that there was an external party who persuaded the members to break the contract. Today, all FIFTY FIFTY members filed a lawsuit against Attrakt over their exclusive contract., their agency.
The agency is considered to have violated the exclusive contracts of the four members. Read more below.
The Four FIFTY FIFTY Members File a Lawsuit to Attrakt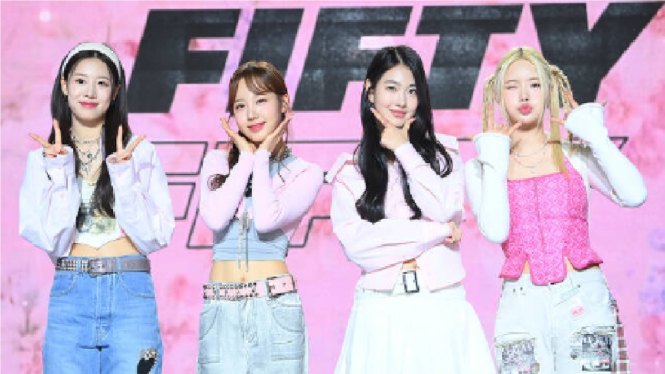 Today, June 28 2023, FIFTY FIFTY's legal representative delivered a statement that the four members, namely Aran FIFTY FIFTY, Sio FIFTY FIFTY, Saena FIFTY FIFTY, and Keena FIFTY FIFTY filed a lawsuit against their agency, Attrakt.
His party proposed a temporary suspension of the exclusive contracts of the four members. The reason is, Attract is considered to have damaged all forms of trust in the four members.
"The four members filed for temporary suspension of their exclusive contracts with the Seoul Central District Court through their legal representatives on June 19. The trial is currently in progress. This is because ATTRAKT violated the terms of their contract and undermined any form of trust between the two parties." said a statement from the legal representative of FIFTY FIFTY members, reported by Ilgan Sports on June 28, 2023.