South Korea – FIFTY FIFTY's agency, Attrakt recently made a shocking statement. The agency said it had filed a lawsuit against the CEO of The Givers.
The CEO of The Givers is said to have sabotaged the purchase of the copyright for the song 'Cupid'. See below in full!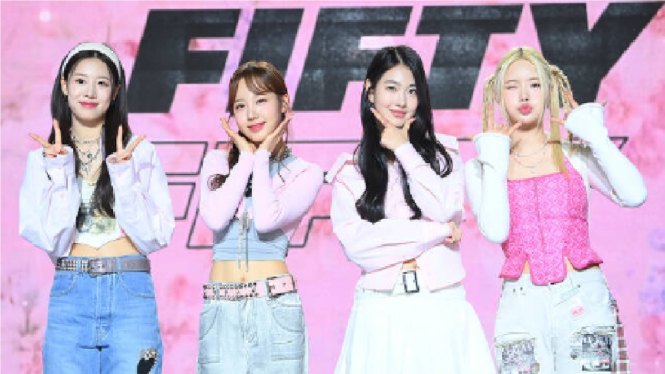 On June 27, Attrakt as FIFTY FIFTY's agency released an official statement if it filed criminal charges against Ahn Sung Il who is the CEO of The Givers.
The agency claims that Ahn Sung Il is considered to have sabotaged the purchase of the 'Cupid' copyright. During the project transfer process, The Givers were said to have committed fraud and breach of trust.
"Today, we filed criminal complaints against Ahn Sung Il, CEO of The Givers, and three other people at the Gangnam Police Station." The grantor handled and worked on the project under a service contract, and according to ATTRAKT's claim, the company engaged in business obstructions while outsourcing the project and trying to sabotage Cupid's purchase of copyrights," statement from Attrakt, reported by Star News on June 28, 2023.