South Korea – Angel or Devil is a song performed by the Kpop group TXT on their debut studio album The Dream Chapter: MAGIC, which was officially released on October 21, 2019.
Meanwhile, TXT will greet fans in Jakarta through their solo concert on August 9, 2023 at Beach City International Stadium Ancol (BCIS), Jakarta.
Here, PeekSeleb summarizes the lyrics of the song Angel or Devil performed by TXT, complete with Indonesian translation, let's scroll!
Angel or Devil Lyrics – TXT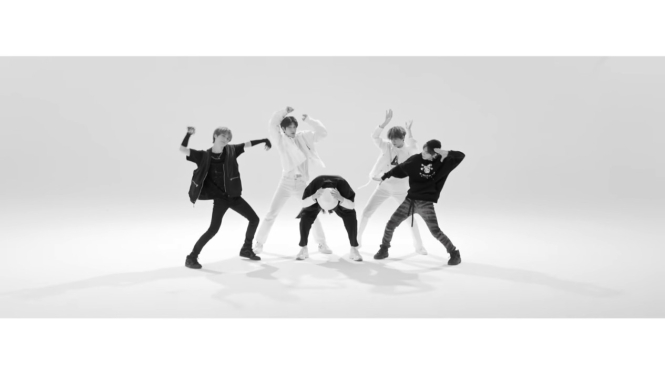 Photo : HYBE LABELS/YouTube
malhaejwo what should I choose
cheonsawa akma dul jung
nae meorissok i datum
geunyang nega nega shimpaneul bwajwo
(Woo babe)
ne mamsoge mamsoge dako shipeo
(Woo babe)
ne mamsogeseo yakhonshik hago shipeo
geuman jibeochiwo gomin gateun geo
yeonaeran geon machi bokgwon gateun geo
jaldwegopeun mam ittamyeon useon geulgeo
geunyang sangnamjacheoreom mireo buchyeo
wae nae mameul heundeuneun geonde?
chotbul aneseo bureuneun gohae
nesthandamyeon jiokboda deo tteugeobge
cheonsa gateun mal? No way
na geu cheonsande useon meonjeo slow down
da nochimyeon eotteokhae, yeongyeong
"neoyeoyaman hae", "You're the one love"
sseonoeun sonpyeonji ttaeme soni deoldeol