South Korea – SNSD's Taeyeon successfully held a concert at ICE BSD on July 22nd. Many interesting things happened at the concert titled 'The Odd of Love'.
One of them is the fan costume that caught the attention of SNSD's Taeyeon. Let's take a peek at what it's like in full.
SNSD Taeyeon Interested in Costume Banana Fans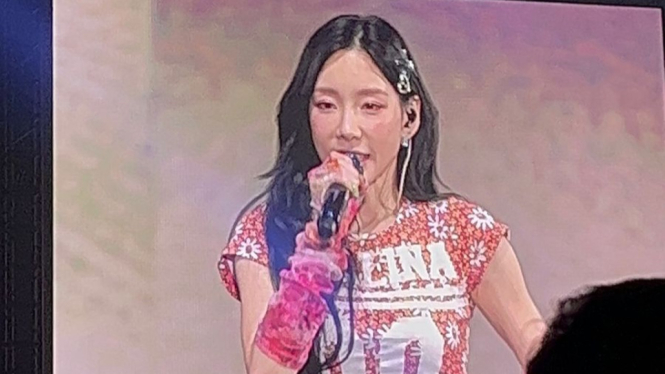 Photo: PeepSeleb/Cahaya Padang
SNSD Taeyeon's concert succeeded in bringing great enthusiasm among SONEs (SNSD's fandom name) in Indonesia. The concert entitled 'The Odd of Love' was successfully initiated by promoter Dyandra Global Edutainment at ICE BSD hall 5-6
Among the 10,000 Indonesian and international SONEs who attended, there was one that caught SNSD's Taeyeon. Namely one of the fans wearing a banana costume.
"Saranghae (I love you)," SNSD's Taeyeon said to the fans while forming a heart-shaped hand.