South Korea – Ahead of his scheduled military departure, Jinhwan or Jay iKON released BLUE MOON complete with the video clip on July 18 2023.
It is known that this moment marked Jay iKON's solo debut which was divided into two parts, with "pt.1 (PARADISE)" and "pt.2 (BLUE MOON)".
Here are the lyrics to the BLUE MOON song performed by Jay iKON, complete with Indonesian translation, let's scroll!
BLUE MOON Lyrics – Jay iKON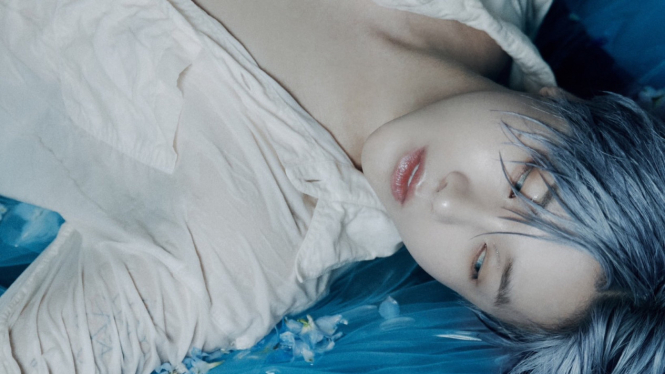 Photo: Twitter.com/ikonic_143
chan barami deuneun bamimyeon
nae bang changkkeuten from tto geolteoanja
muldeuryeojin nuneul balkhigo
jinhan hansume nuneul tto gama
baby, mit you nae mami daheulkka?
oji anhneun jameul tto cheonghae bojiman
Stally, stally kkeojiji anha
siganeul heullyeobonae
Can't get you out of my head
dalbicce sumeo sumeo
geuriume samuchine, ooh
dalbicce sumeo sumeo