Jakarta – Holding the 'World Expo 2030 Busan Korea' event at Lotte Mall Jakarta, South Korea expecting support from Indonesia so that Busan City becomes the host for the World Expo 2030 forum.
Apart from that, South Korea also has an important vision and mission that it wants to convey through the 2030 World Expo. Check out the full review below.
Busan's Vision and Mission to Host the 2030 World Expo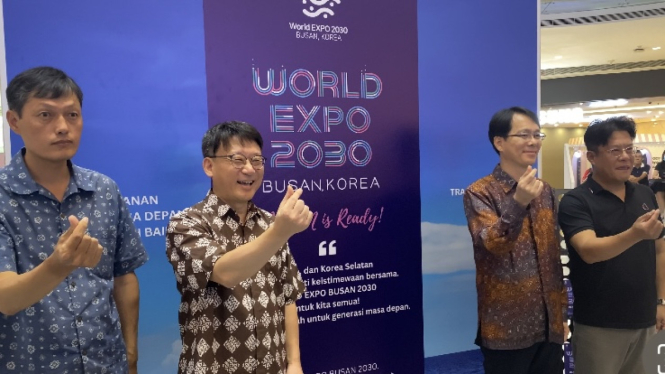 Busan has advanced to become one of the host candidates for the holding of the World Expo 2030 exhibition forum, which has the noble goal of strengthening relations between countries in the world, and jointly overcoming the phenomenon that is currently happening.
Park Soo Duk as Deputy Chair of the Korean Embassy explained the vision and mission that Busan City had prepared to host the 2030 World Expo, including making positive appeals that had an impact on social life.
"Later, at the World Expo, Busan will always want to invite discussions about the digital divide, climate," said Deputy Chairman of the Korean Embassy Park Soo Duk at the Busan Korea World Expo event in the Kuningan area, South Jakarta, July 3, 2023.