South Korea – The kpop group made by Woolim Entertainment, DRIPPIN gave a special gift to fans by releasing a special video for a song titled When I'm with You on official social media.
This special release is also to commemorate 1000 days of their debut in the South Korean entertainment industry. So how is the information? Come on, take a peek below.
DRIPPIN Gives Special Gifts For Fans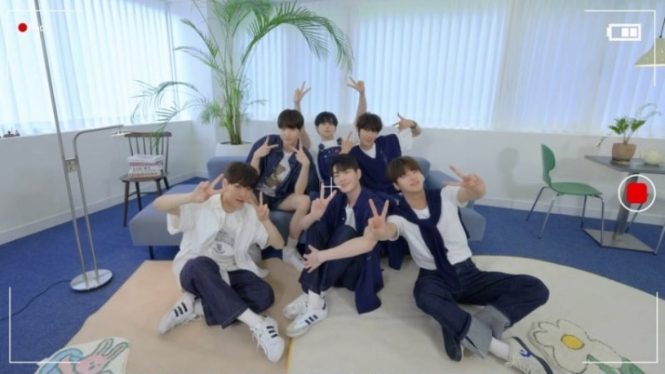 Photo : Youtube.com/drippin
Launching from 10Asia on Tuesday, 25 July 2023, Woollim Entertainment, the DRIPPIN agency, released a special video entitled When I'm With You on official social media on 24 July 2023.
The special video features a special fan song from DRIPPIN entitled When I'm with You from the first full album Drippin Villain: The End which was released in 2022.
This release is more meaningful as it was specially produced for DREAMIN (DRIPPIN's official fan club name) celebrating their 1000th day of debut.
In the video, the DRIPPIN members attract attention with their casual style in matching dark denim outfits. The members sat on the sofa in a neatly decorated room with bookshelves, chairs, flower pots and took commemorative photos.
The members' refreshing visuals and youthful charm blend perfectly with the beautiful melody and sweet lyrics of the past.
About the song When I'm With You