PeekSeleb – Fried rice is a very popular dish in various parts of the world and a favorite of various groups, including Jimin BTS.
Jimin BTS claims to like Chahan, Japanese-style fried rice which is also called Yakimeshi.
So, what does Chahan's recipe look like, delicious and rich in taste. Come on, take a peek at how to make it below!
1. Ingredients for Chahan's Recipe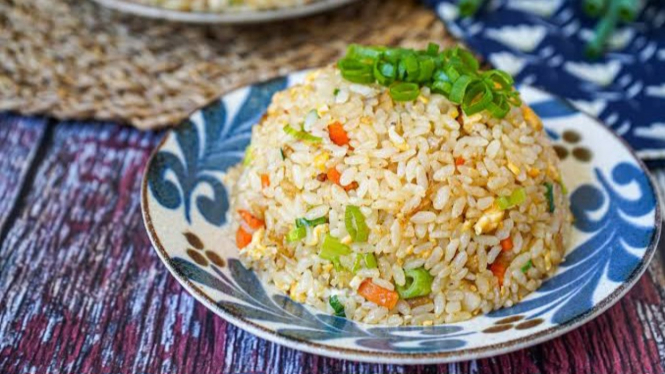 Photo: Tara
– 3 cups of white rice (cold, best if using rice that was stored overnight)
– 2 cloves of garlic (finely chopped)
– 1 onion (small diced)
– 2 spring onions (thinly sliced)
– 2 eggs (shake off)
– 100 grams of chicken or shrimp (cut into small pieces)
– 1 tablespoon of soy sauce
– 1 tablespoon of sweet soy sauce
– 1 tablespoon of oyster sauce
– 1 teaspoon of sesame oil
– 1 teaspoon of salt
– 1/2 teaspoon ground pepper
– Enough vegetable oil for frying
2. How to Make Chahan Recipe