South Korea – NewJeans is the 4th generation KPop group that has successfully attracted international public attention. Most recently, NewJeans broke a new record in the United Kingdom with their hit song.
Want to know what it's like in full? Come on, check it out below!
NewJeans has succeeded in attracting the attention of K-Pop fans in the UK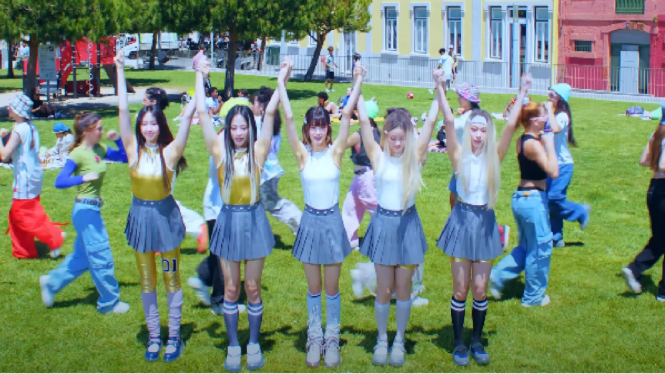 Photo : YouTube/HYBE LABELS
On 14 July, the United Kingdom's Official Singles Chart (usually considered the UK equivalent of the US Billboard chart) announced that NewJeans' pre-release single Super Shy had debuted at No. 59 on the Official Singles Chart. The ranking marks NewJeans' highest rating since debut.
Notably, NewJeans is the only female K-Pop artist to debut more than one song on the Official Singles Chart in 2023 and only the second overall (after BLACKPINK). The group previously entered the charts for the first time with their smash hit Ditto in January.
Another NewJeans achievement