South Korea – Recently, a portrait of Son Ye Jin and Hyun Bin's first child has circulated, which is now 8 months old.
Suddenly, the portrait made netizens excited and greeted him as a nephew online. Curious as to what the portrait looks like? Let's take a peek together!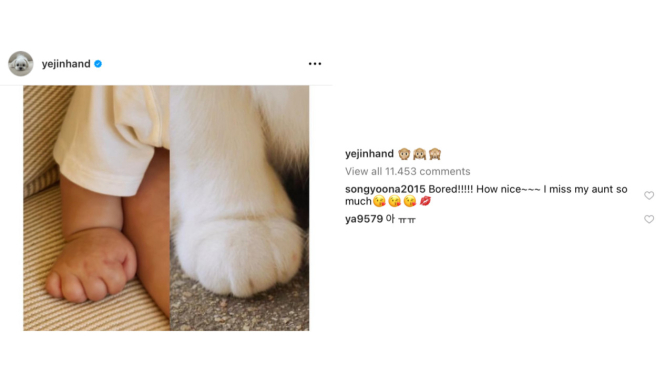 Photo : yejinhand/instagram
Beautiful actress Son Ye Jin gave birth to her first child with Hyun Bin in November 2022 which is a boy.
Not a few of the public are curious about the portrait of the baby of the two drama stars Crash Landing On You. However, it seems that Son Ye Jin and Hyun Bin have decided to protect their son's privacy.
But recently through his personal Instagram account, Son Ye Jin shared a photo showing a comparison of a baby's hand with his cat's paw.