South Korea – SNSD's Taeyeon successfully broke the stage of The ODD Of Love In Jakarta concert. At the opening, Taeyeon made SONE (SNSD's Fandom) hysterical with the song INVU and Ending Credits to close the event.
Not only performing hit songs with melodious vocals, Taeyeon also interacted with fans. During the interactions, there were many cute and warm moments between Taeyeon and fans. y Come on, just scroll right away!
Taeyeon promised to go to Indonesia again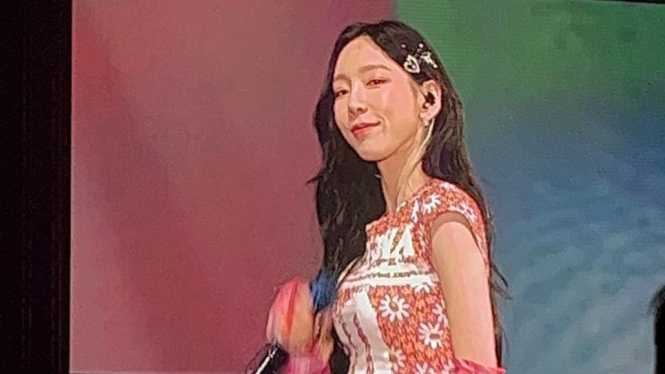 Photo: PeepSeleb/Cahaya Padang
The ODD Of Love is Taeyeon's first solo concert in Indonesia. Taeyeon has indeed been to Indonesia, but to attend other schedules, not solo concerts that are more intimate with fans
"It's been a long time since I've been to Jakarta," said Taeyeon who greeted SONE Indonesia at The ODD of Love concert on Saturday, 22 July 2023.
"I have a concert in Jakarta, but there are also many people from outside to watch my concert here. So, I try to give my best," added Taeyeon who witnessed many fans attending her solo concert.