South Korea – SM Entertainment's Kpop group, namely EXO, made a comeback with their 7th full album EXIST, with the main song Cream Soda on July 10, 2023.
The EXIST album contains 9 tracklists, including Cream Soda as the main song, then there are Let Me In, Hear Me Out, Regret It, Private Party, Cinderella, No Makeup, Love Fool, and Another Day.
Cream Soda is a pop-dance song that highlights the moment of falling in love with a gentle but passionate "cream soda". In addition, the MV for Cream Soda shows the sexy vibes of EXO enjoying a glamorous private party.
Following PeekSeleb summarizes the lyrics of the song Cream Soda performed by EXO, complete with Indonesian translation, let's scroll!
Cream Soda Lyrics – EXO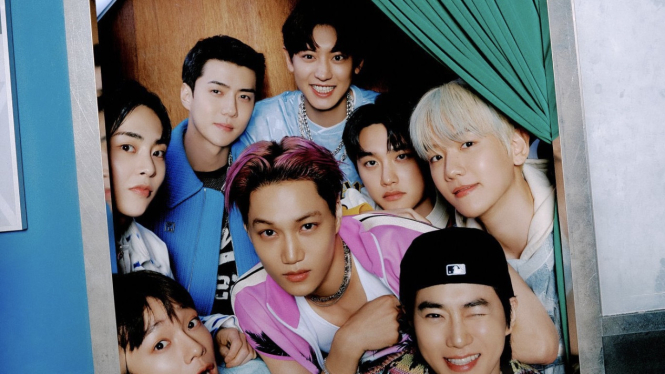 tok ssoneun deushan neukkim
kkwaena budeureoun Cream
seokkilsurok deouk jinhaejyeo baby
tto mogi taneun gibun
saljjak witaeroun jigeum
dareun geollon jeoldae manjok mot hae