South Korea – Recently, Stay Kids headlined the prestigious Paris festival, Lollapalooza. The group made by JYP Entertainment appeared on the first day of the festival, namely April 21, 2023, and performed 16 songs.
Showing their popularity, Stray Kids managed to gather 60 thousand viewers. Let's take a peek at the excitement from Stray Kids below.
Stray Kids' Appearance at Lollapalooza Was Watched by 60,000 Audiences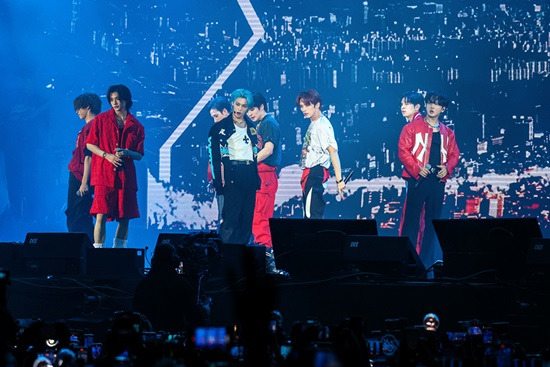 Source: Daum
Lollapalooza, a global music festival held at the Paris Longchamp Hippodrome in Paris, France, started on July 21 local time yesterday. Meanwhile, Stray Kids successfully appeared as headliners on the first day.
On July 22, Stray Kids also performed again with Spanish singer ROSALÍA. Meanwhile, on July 23, the group performed together with popular American rapper Kendrick Lamar.
His appearance was a huge success and managed to attract global interest, as evidenced by Stray Kids' appearance which managed to gather 60 thousand viewers. The huge crowd that filled the Paris Longchamp Hippodrome was already chanting "Stray Kids" with gusto even before the concert started.