South Korea – Boy group ZEROBASEONE or ZB1 will soon mark a new history of K-pop by opening the 5th generation. Before their debut, they released a music video teaser of the title track In Bloom.
ZEROBASEOE is known to be releasing their debut album YOUTH IN THE SHADE on July 10, 2023. So how is the information? Come on, check below.
ZEROBASEONE Releases MV Teaser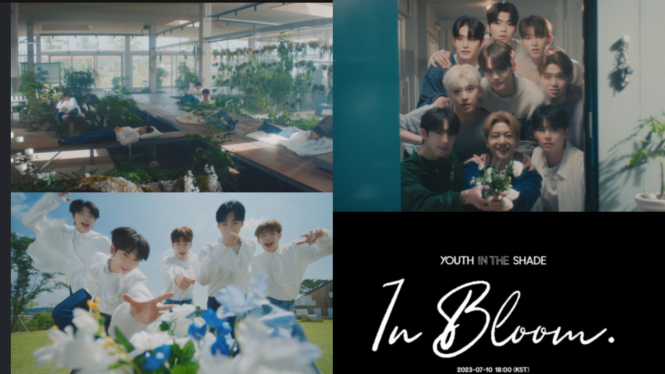 Launching from Star News on Thursday, 6 July 2023, ZEROBASEOE, who will be releasing their debut album YOUTH IN THE SHADE on 10 July 2023, has released the first music video teaser video of the main song In Bloom on their official social media.
The released video begins with Zhang Hao waking up from a room full of plants.
Then, the 9 members running forward attracted attention when showing the image of innocent but challenging youth taking the first step and relentlessly challenging while making them feel the free-spirited charm.
In particular, at the end of the video, the members shyly handed flowers to the camera, arousing curiosity about the upcoming music video.
Part of In Bloom's soundtrack was also released for the first time. Against a backdrop of refreshing visual beauty, up-tempo melodies play.