PeekSeleb – The Grand Prize draw for the second period of the Jakarta Fair Kemayoran 2023 took place at the Jakarta International Expo (JIEXPO) arena, Kemayoran, Central Jakarta, yesterday July 2 2023. Nine people were selected each to win one Yamaha Mio M3 125 CW, SYM motorcycle Joyride 200i, and SYM GTS 250i Matic.
The raffle event was chaired directly by JIEXPO's Marketing Director, Ralph Scheunemann. In the drawing event, seven people were entitled to get the Yamaha Mio M3 125 CW. While the other two each took home the SYM Joyride 200i and SYM GTS 250i Matic. Here's the full review. Let's see!
Grand Prize Winner Info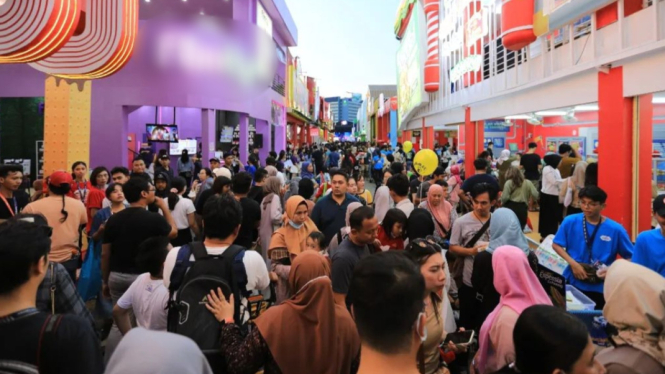 The winners were dominated by Jakarta residents. However, there are several other names that come from outside Jakarta.
Fahmi Arifky, for example, won the Yamaha Mio M3 125 CW from Depok. There are also Gufa Yudha Perdana from Bekasi, Neng Vika Cantika from Sukabumi, Oktavianus Bakti Nadeak from Banten, and Darmansyah from Madiun.
This shows that the presence of the Jakarta Fair invites public interest. Not only from the Jabodetabek area, residents from Java Island to outside Java also flocked to the event which this year lasted for 33 days (June 14 to July 16).