South Korea – On July 10, EXO returned with new music in the form of their 7th full album EXIST. The seventh full album apparently received a lot of love from fans.
The day after the release of EXIST's full-length album, EXO immediately achieved record highs on music charts. Here's more information!
EXO shocked the whole world with the album EXIST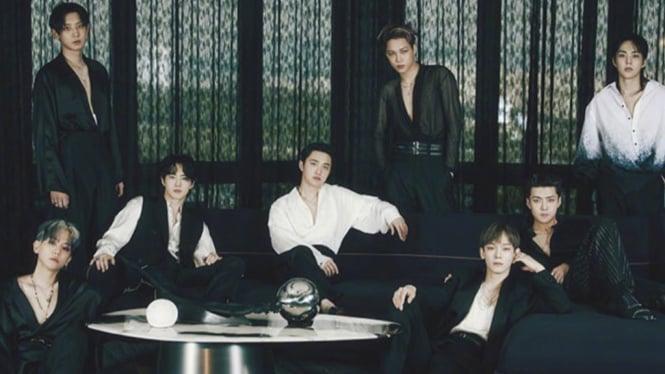 Photo : EXOGlobal/twitter
On July 10 at 6 KST, EXO released their seventh full-length album EXIST along with the music video for title track Cream Soda. Following the album's release, EXIST topped the iTunes Top Albums charts in 66 territories including Japan, France, Spain, Germany, Saudi Arabia, United Arab Emirates, Qatar, Netherlands, Sweden, Austria, Greece, Australia, Denmark, Singapore, Taiwan, Finland , Hong Kong, Vietnam, Thailand, Philippines, India, Cambodia, Russia, Colombia, Mexico, Turkey, Egypt, India, Kazakhstan, Malaysia, Armenia, Azerbaijan, Brazil, Fiji, Mongolia, Paraguay, Poland, Portugal, Chile, Ecuador, Israel, Laos, Norway, Peru, Argentina, Bahrain, Brunei, Czech, El Salvador, Mauritius, Nigeria, Panama, Romania, South Africa, Sri Lanka, Latvia, Nicaragua, Oman, Belarus, Dominican Republic, Botswana, Ireland, Uzbekistan, Venezuela, Slovakia and Ghana.
As well as topping the iTunes Top Albums charts worldwide, EXIST is also at No. 1 on digital album sales charts for QQ Music and KuGou as well as various domestic daily album sales charts.
EXO's title track Cream Soda is next at No. 1 on the iTunes Top Songs charts worldwide in 46 territories.