South Korea – There is the latest news about FIFTY FIFTY. This time the news reports regarding the royalties that will be paid by the agency to the group for Cupid's song.
How much will be paid to FIFTY FIFTY? Come on, check out the details below!
FIFTY FIFTY was paid IDR 35 billion for the Cupid song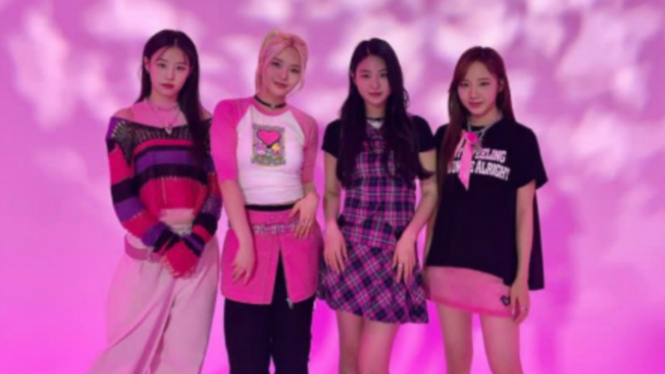 Photo : Instagram/@we_fiftyfifty
According to TenAsia on July 11, FIFTY FIFTY is expected to receive payment for their first single, Cupid, in late July. Industry insiders are speculating that Cupid will generate at least 3 billion won ($3.4 billion) or more in settlement income, given his success overseas.
On the other hand, Cupid is a song popularized by singer FIFTY FIFTY in February this year. Upon its release, Cupid achieved records such as reaching 10th place on the Melon Top 100 chart, 9th place on the real-time Genie chart, 22nd place on the Apple Music Top 100 Global chart, and 3rd place on the Spotify Global Top .
On the Billboard chart, Cupid also achieved records such as occupying the 17th position on the Hot 100 chart, 2nd on the Global 200 chart, and 1st position on the Global 200 (Excluding the United States). In addition, FIFTY FIFTY is the 3rd Korean girl group to enter the Top 10 of Billboard's Global 200, and Cupid is the longest-running K-pop song on the Hot 100 chart.