South Korea – South Korea is experiencing another flood disaster. So far, 31 people have been found dead and 7,000 more have been evacuated. Seeing this condition, Suzy, who is known to have actively donated to disaster victims, returned to feel her sympathy.
Suzy again donated her money to help flood victims. Here's more!
Suzy donated IDR 1 billion for flood victims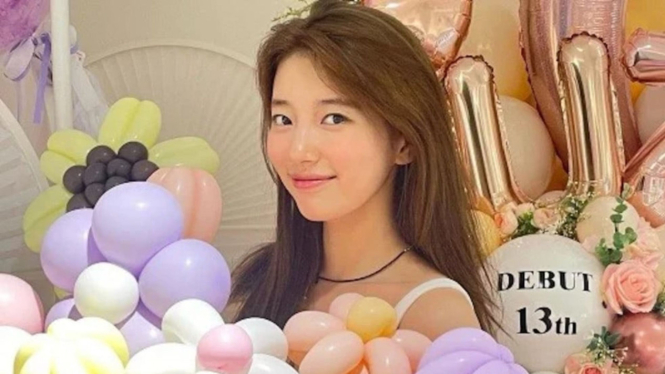 Photo : Instagram/skuukzky
Suzy has made a donation of 100 million won (around Rp. 1 billion) to the Hope Bridge National Disaster Relief Association, which aims to help those affected by the recent floods. Suzy also had time to express her condolences when making the donation to a related organization.
"I would like to express my deep condolences to all those who are suffering from the heavy rains at this time," said Suzy to the Hope Brigde National Disaster Relief Association reported by Entertain Naver on Wednesday, July 19, 2023.
Suzy is known to be active in giving donations