Yogyakarta – Conducting social programs is one of the mandatory activities of the HW Group through HW Cares. Now social activities are being carried out again in two cities on the island of Java, namely Yogyakarta and Semarang.
What kind of activities are carried out by HW Peduli? Let's take a peek at the information.
Social activities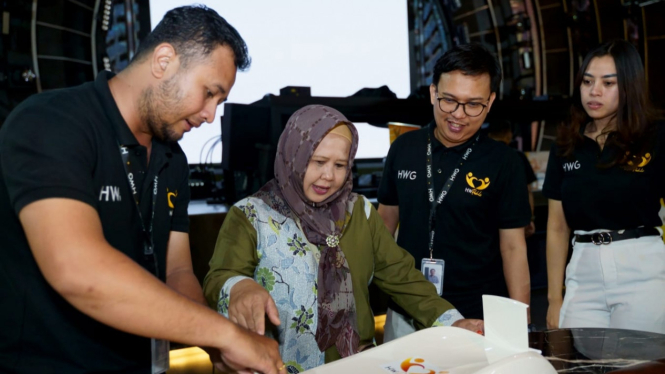 In Yogyakarta the event was held at HW Dragon Yogyakarta. Various activities were organized for various age groups, demonstrating dedication in creating a positive impact on society across generations.
The event started with an energetic healthy exercise session with participants from teenagers to adults. This session provides an opportunity for everyone to engage in physical activity.
Apart from that, there are also reflexology sessions, where the elderly are given relaxing and therapeutic foot massages. This aims to help them rejuvenate themselves and increase positive energy. For children there are coloring activities. This activity encourages their creativity and artistic side in a cheerful atmosphere.