South Korea – Today July 21 2023, NewJeans officially makes a comeback by releasing their mini album titled 'Get Up'. The girl group's mini album received enthusiasm from fans, as evidenced by the achievement of 1.72 million pre-orders.
The mini album 'Get Up' contains six songs, and each song has its own MV. Three of them are title tracks, namely "Super Shy", "ETA", and "Cool With You", while the others are subsequent tracks, New Jeans", "Get Up", and "ASAP".
Meanwhile, the track entitled Get Up itself is an interlude song that lasts 30 seconds. where on July 20 yesterday, they released the MV for 'Cool With You' side B which contained the track for the song 'Get Up'.
Meanwhile, their MV stars 2 global stars, namely Jung Ho Yeon and Tony Leung. Without further ado, let's take a peek at the lyrics of the song Get Up from NewJeans
Get Up – NewJeans Lyrics
Get up
I don't want to fight your shadow
Meet me back in five if I matter
to you
Like you say I do
So, get up
I don't want to fight your shadow
Meet me back in five if I matter
to you
Like you say I do
Get Up – NewJeans Lyrics with Indonesian Translation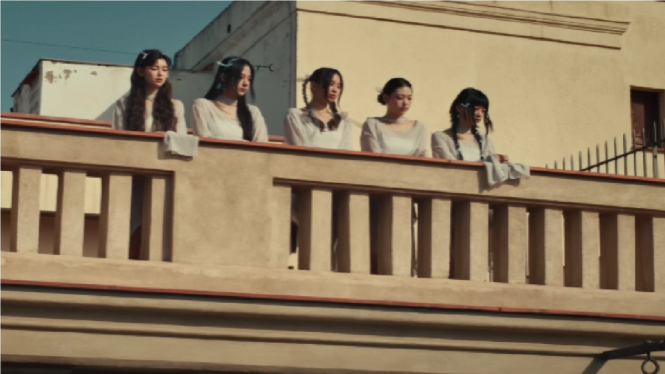 Photo : YouTube/HYBE LABELS
Get up
I don't want to fight your shadow
Meet me back in five if I matter
to you
As you said I did
So wake up
I don't want to fight your shadow
Meet me back in five if I matter
to you
Like you said I did (rgs)