PeekSeleb – Indonesia, a country with abundant cultural and natural wealth, holds many astonishing archaeological wonders. One of them is the temple complex located on Gunung Kawi, a place that combines natural beauty and historical heritage.
Gunung Kawi is located in Gianyar Regency, Bali Island, and is known as one of the most important archaeological sites in Bali. Curious for more information about Mount Kawi? Come on, read below.
About Mount Kawi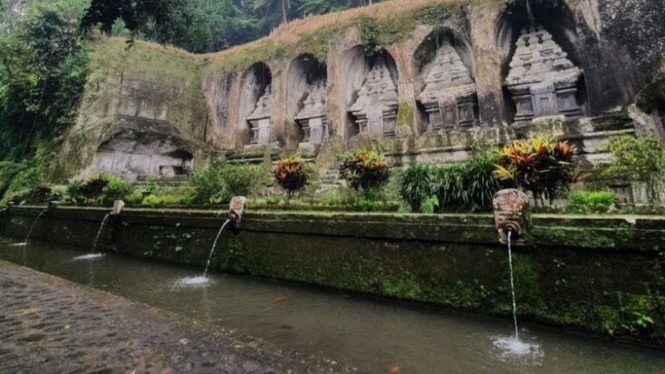 Gunung Kawi consists of ten temples carved into the side of a steep rock cliff. The unique architecture of this temple shows the skill of sculpting in ancient times. The temples are believed to be burial monuments for kings and members of their families.
In this temple complex, there is a large temple which is believed to be the marker of the king's tomb, as well as smaller temples which are believed to be the burial places of the nobles.
One of the interesting things about Gunung Kawi is the manufacturing process. These large chisels are carved directly into the rock cliff which is about 8 meters high.