South Korea – Previously, fans had suspicions that MV Seven from Jungkook BTS feat Latto was not properly credited on behalf of the idol. The reason is, the YouTube score obtained as a condition for entering the Hot 100 chart is worth 0.
But recently the BTS agency, BigHit Music, has confirmed that it has credited Jungkook's name correctly. Let's take a peek at the full problem.
BigHit Music Affirms the Credit Problem of Jungkook BTS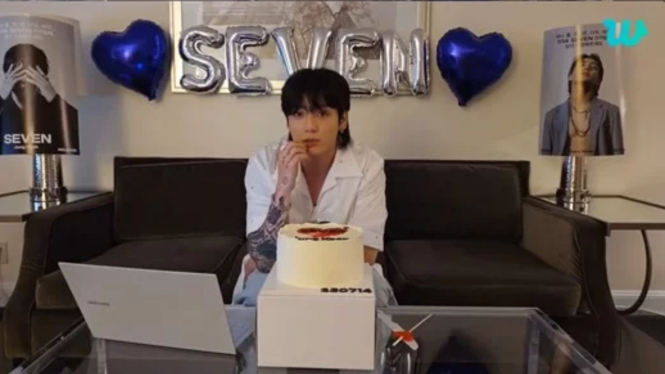 Photo: Weverse
On May 16, BigHit Music clarified fans' suspicions regarding the artist name of Jungkook's first solo single 'Seven'. His party emphasized that the name of the BTS maknae had been credited correctly.
"All music videos and dance performance videos have been registered correctly as Jungkook artists on the YouTube system," an official from BigHit Music told Star News, reported on July 17, 2023.
Meanwhile, fans also suspected that credit problems would affect the calculation of the YouTube score obtained from the song 'Seven'. BigHit Music reiterates that there is nothing wrong with YouTube's data count.