PeekSeleb – The Jakarta Fair Kemayoran is one of the most awaited events by the public. The multi-product exhibition which lasted 33 days (June 14-July 16) did not only have a positive impact on visitors, but also directly felt by egg crust traders.
The collective leave holiday made the visitors at the 2023 Jakarta Fair even more crowded, resulting in abundant blessings for the egg crust traders. Is it true? Let's scroll!
Abundant Blessings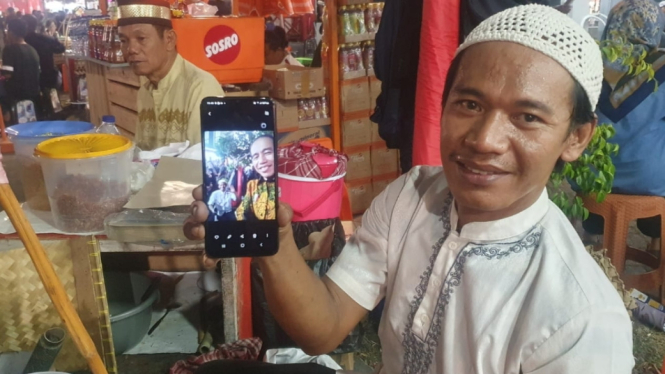 One of the egg crust traders at the Jakarta Fair, Norman, is starting to feel positive improvement entering the 3rd week of the exhibition. Moreover, currently it is the school holiday period which has increased the interest of visitors to come to the Jakarta Fair.
"Alhamdulillah, now I can really feel the improvement. Especially now that the school holiday season is starting," said Norman, on Thursday, June 29, 2023.
Norman admits that his merchandise can meet sales targets when the weekend arrives. He can sell up to more than 100 portions of egg crust in a day.