South Korea – Song Hye Kyo recently issued an apology after a work accident occurred while building her house.
It is known, there is a heavy object that makes one unit of the car damaged. Here's more through the review below.
Construction work accident while building Song Hye Kyo's house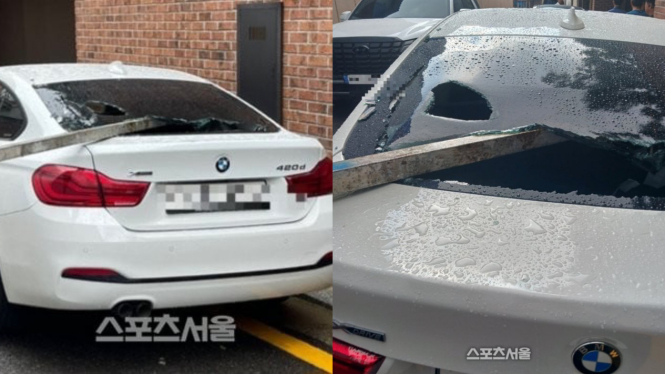 Photo: Allkpop
Recently a South Korean media outlet reported an accident incident at a house construction site in the Gangnam area, Seoul, which turned out to be where Song Hye Kyo's house was being built.
There were no casualties in this incident. However, a BMW luxury car was damaged when a heavy object hit the glass.
Not long after, through her agency, Song Hye Kyo made a statement containing an apology for this tragic incident.