South Korea – EXO's DO interactions with fans have recently become a concern. Recently, he sent a message through the Bubble platform.
He shows concern for fans in a romantic way. 'Like what? Come on scroll until it runs out.
DO EXO's message to fans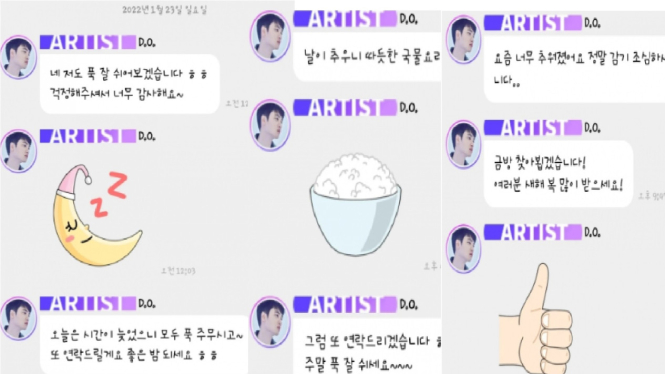 On July 2 KST, DO's message on Bubble went viral among netizens. The message contains the attention of the owner of the name Do Kyungsoo to fans.
In his message, DO EXO informed fans that he had to rest. He also warned fans to eat.
"It's getting late today, so everyone, get some rest, and I'll call you right away. Have a filling dinner and be healthy," said DO EXO, reported from Bubble on July 2, 2023.