PeekSeleb – Lumpang cake is a type of traditional Indonesian cake that has a long history and is part of the archipelago's culinary heritage. Derived from Palembang, it turns out that this cake is an acculturation of Chinese culture.
It is served in traditional Palembang cultural ceremonies, as well as during holiday celebrations such as Lebaran and Chinese New Year. Without further ado, let's take a peek at the recipe and how to make it.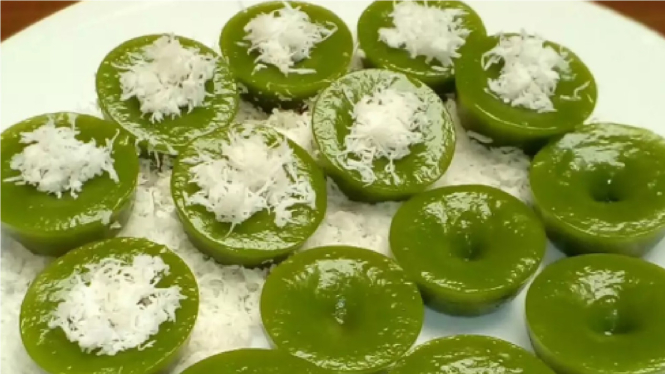 Photo: Cookpad/Emma Sudrajat
Ingredients:
200 grams of glutinous rice flour
200 ml thick coconut milk
100 grams of brown sugar, finely shaved
1 pandan leaf, tie a knot
pinch of salt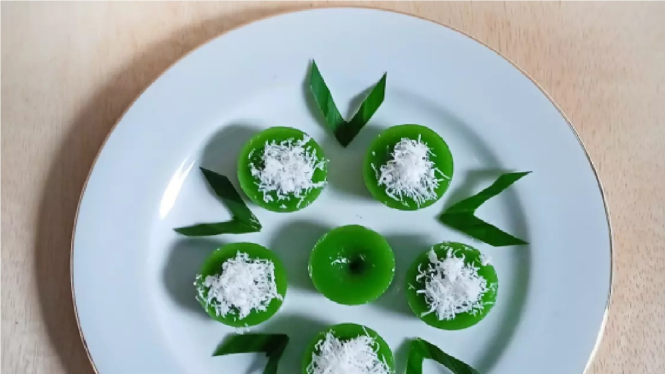 Photo: Cookpad/Wati Wartini
How to make:
Prepare a saucepan and heat coconut milk with pandan leaves until it boils. Let the coconut milk cool and strain to get the fragrant pandan leaf extract.
Mix the glutinous rice flour with the filtered coconut milk. Stir well until there are no lumps and the dough becomes thick.
Add brown sugar shavings into the dough. Stir again until the brown sugar is evenly mixed and gives the dough a red color.
Add a pinch of salt to the dough to enhance the taste of the cake.
Heat a skillet or flat saucepan over low heat. Apply a little oil or butter on the surface to prevent the cake from sticking.
Take a spoonful of the Lumpang Cake batter and pour it into the pan in a traditional pestle-like shape. You can also use a round cake mold with a hole in the middle to make a cake that resembles a mortar.
Bake the Lumpang Cake mixture over low heat until cooked. Make sure the fire is not too high so that the cake cooks evenly and does not burn.
Flip the Lumpang Cake so that it is perfectly cooked on both sides. Bake again until the cake gives off a fragrant aroma and a chewy texture.
Remove the Lumpang Cake from the pan and serve in a suitable plate or container. Lumpang cake is ready to be enjoyed!
This traditional Lumpang cake has a sweet and fragrant taste due to the use of brown sugar and pandan leaves. The delicacy of this cake is even more delicious when enjoyed while it is still warm. You can also store the Lumpang Cake in a covered container to enjoy later.
Have fun trying to make Lumpang Cake and enjoy the delicacy of this traditional Indonesian cake with your family and closest friends! (bbi)