South Korea – Recently, there was an uproar about rumors that MAMAMOO's Hwasa was dating a man who was 12 years old. Their relationship is said to have lasted for five years, but it was only recently revealed.
After leaving RBW, MAMAMOO's Hwasa dating rumors were revealed. This caught the attention of Korean netizens. Here's more!
Knetz called RBW the best agency in dealing with idol personal matters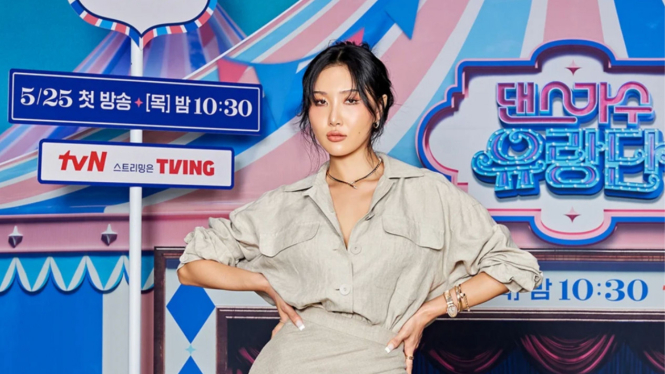 MAMAMOO's Hwasa's dating rumors who were silent for five years were revealed. This happened a few days after RBW announced that Hwasa was no longer an artist in his company.
Seeing the dating rumors that have now been revealed, Korean netizens in online communities are excited about praising RBW for maintaining the privacy of its artists over the years. Korean netizens even mentioned RBW as the best agency in dealing with personal problems of artists.
"If RBW kept this out for 5 years, surprisingly they did a good job as an idol management company," netizens said.
"If they've been dating for 5 years, most people close to them will know. I think the company did a good job keeping it up until now," another added.
"As soon as the company withdrew from management activities, the journalists attacked," concluded another.