South Korea – MAMAMOO's Hwasa stage performance came under fire again. This time it's no longer limited to netizens' criticism in the online community, MAMAMOO's Hwasa has been reported to the police.
MAMAMOO's Hwasa will even be summoned to the police station. Here's more!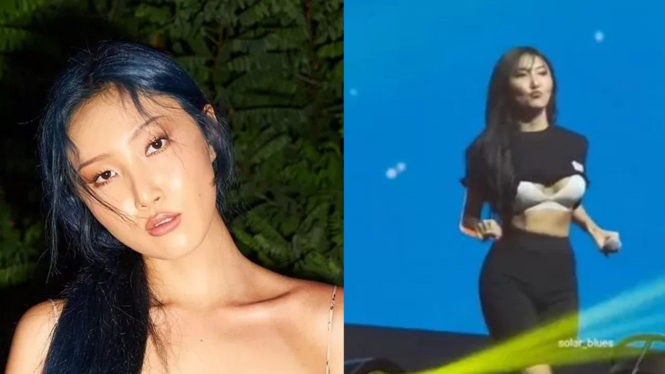 Shortly after MAMAMOO's Hwasa was reported to the police and was carrying out an investigation, P Nation immediately released a new statement. P Nation revealed that the reports regarding MAMAMOO's Hwasa being investigated were true.
"We understand that the police are currently looking into this case." said P Nation via Entertain News on Monday, July 10, 2023.
So far, P Nation has not disclosed the details of their actions regarding the report by the Parents and Solidarity for the Protection of Human Rights community reports. Moreover, at that time Hwasa was still under the auspices of the RBW agency, not P Nation.