South Korea – TEEN TOP is back with their latest album titled 4SHO, with the main song HWEEK on July 4, 2023.
Composed of four members, namely Chunji, Niel, Ricky and Changjo, TEEN TOP gave a new color to make the summer more refreshing through the album 4SHO.
Here, PeekSeleb summarizes the lyrics of TEEN TOP's HWEEK song, complete with Indonesian translation, let's scroll!
HWEEK – TEEN TOP Lyrics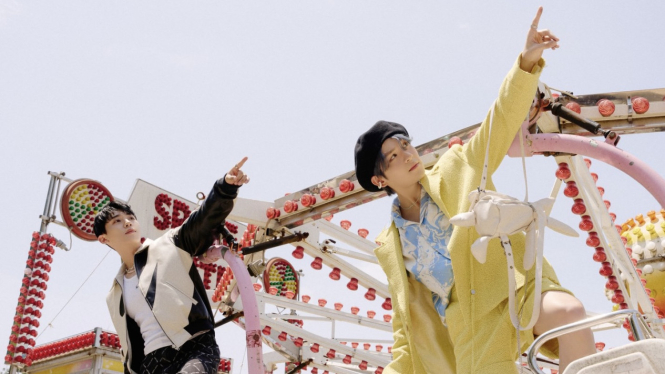 L, l, like it l, l, l, like it like it
L, l, like it l, l, l, like it like it
Jigeumbuteo solvithan deal
Bakkeul bwa nalssiga michyeosseo Let's get out of here
Beolsseo neon tire neomeowatji
Igeon neol yuhokaneun angmadeurui soksagim
It will be nice
Naeil neoege
Oh, gonna be good
Sugohara hae
Jingmuyugijana
Ireon nalsie
Chikchikage geureogo itji malgo
Follow me, yeah