South Korea – Girlband made by ADOR and HYBE, namely NewJeans, will officially comeback by releasing a mini album titled 'Get Up' on July 21. The group will also be releasing the MV for their track.
In the MV 'Cool with You' which will be released on comeback the agency announced that it would present 2 global stars. Let's take a peek in full below.
MV Cool with You Will Present 2 Global Stars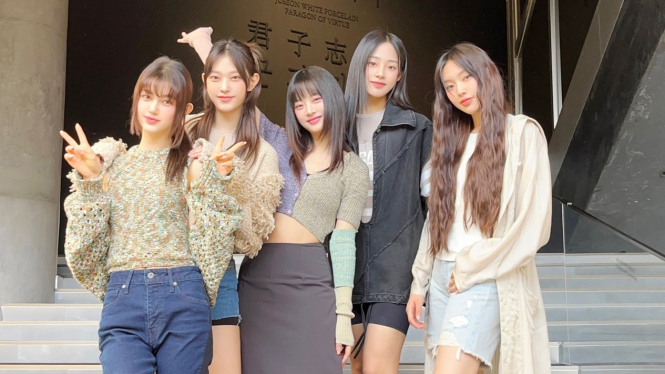 Photo : Twitter.com/newjeans_ador
On this day, July 17 2023, the NewJeans agency, ADOR, surprised fans with their announcement regarding the MV 'Cool with You' which will be released on July 21. According to the agency, there will be 2 surprise global stars modeling in the MV.
Meanwhile, the form of the MV will be divided into 2 parts, namely part A and part B. This is not a new thing for NewJeans, because their previous MV, namely 'Ditto' also had a 2 part concept.
"New Jeans' music video for 'Cool With You' was produced in two parts, A and B. Two surprising and unexpected global stars emerge," announcement from ADOR, reported by Naver on July 17, 2023.