South Korea – 2nd generation K-pop group INFINITE is reported to be making a comeback with the full group on July 31, 2023. This became known after Infinite Company as the agency released a coming soon teaser on official social media.
This is INFINITE's comeback about 5 years since their 3rd regular album titled Topseed in 2018. So how is the information? Come on, check below.
INFINITE Will Comeback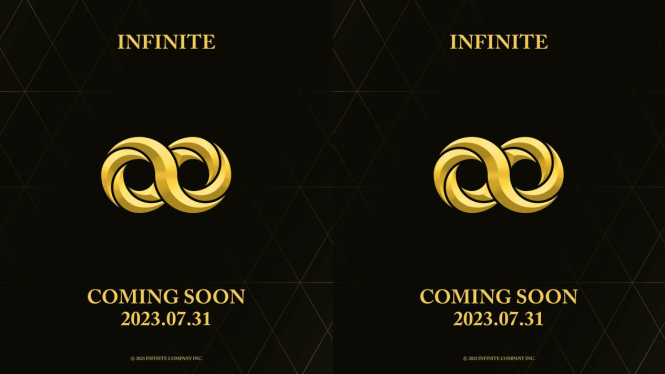 Launching from SPOTV on Friday July 7 2023, Infinite Company released a coming soon teaser image and announced that the INFINITE group will make a full comeback July 31, 2023. This is a comeback after 5 years.
In the released image, there is a luxurious golden color on a black background, with the INFINITE logo and the phrases 'coming soon' and '2023.07.31'.
Seen the simple yet intense design and teaser image, in which you can feel the overwhelming power just by looking at the name INFINITE, thereby arousing an explosive response from global fans.
Apart from the comeback date, detailed information about the new album has also not been revealed, thereby heightening curiosity. INFINITE's comeback as a full group is about 5 years since their 3rd regular album Topseed back in 2018.
Earlier this year, the members gathered their will to promote as a full group and founded Infinite Company. Kim Sung Kyu – the leader of Infinite Company – has prepared for a full comeback by opening new official Infinite SNS accounts such as Twitter, Instagram and Facebook, as well as the official YouTube channel.
About INFINITE