South Korea – Choi Yena's comeback this time was filled with blasphemy from Korean netizens. Olivia Rodrigo's management also asked that the video clip for the song Hate Rodrigo be removed because it purely plagiarized the concept of Olivia Rodrigo's song, instead of claiming to be a fan.
Most recently, Yuehua Entertainment released the latest statement. Apparently, Choi Yena was canceled on Music Core. Here's more!
Choi Yena cancels appearance on Music Core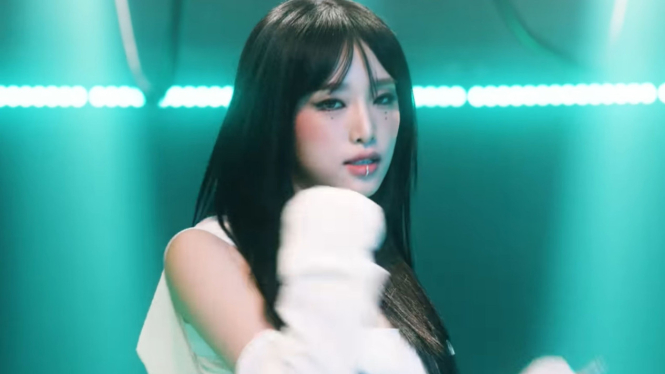 On the evening of June 30, South Korean time, Yuehua Entertainment announced that Choi Yena was canceling her appearance on Music Core. The reason is not the case of Hate Rodrigo being removed but rather a health problem.
However, it seems that Choi Ye Na will still be attending the pre-recording and live broadcast for today's event as scheduled. Choi Ye Na also postponed the fansign event that was scheduled to take place on June 30 "due to the artist's deteriorating health."
"Hello, this is Yuehua Entertainment. First, we want to thank all the Jigumi (Choi Yena fans) who gave love and support to Ye Na. We made an announcement about the post-recording (today) for MBC's "Music Core." The post-recording for MBC "Music Core" which was scheduled to take place today has been canceled due to the artist's deteriorating health." said Yuehua Entertainment as quoted from Entertain News on Saturday, July 1, 2023.