South Korea – Park Gyu Young is currently the subject of public discussion thanks to his drama entitled Celebrity which has managed to attract the hearts of many people. Amidst his popularity, Park Gyu Young conducted an exclusive interview and discussed his character in Celebrity.
So, what were the results of Park Gyu Young's interview? Come on, check it out in full below!
Interesting facts about Park Gyu Young's short hair in the Celebrity drama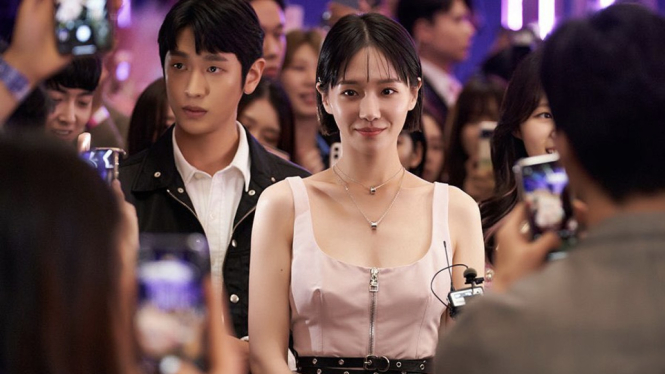 In an interview with Mydaily, Park Gyu Young talked about the fact that he pulled his short hair. Since her debut, Park Gyu Young has always managed to attract attention with her short hair, so it's no wonder she is called the 'short hair goddess'. Regarding his short hair in the Celebrity drama, Park Gyu Young has repeatedly matched his visuals with Ari's character.
"I imagine if there is a context that Ari, who has to take everything from ordinary to glamorous, will have 'Lego hair', that's pretty good," said Park Gyu Young in his interview with Mydaily on Tuesday, July 4, 2023.
"He has to cut his hair every 10 days. Just 1mm difference makes the connection bounce," he added.