South Korea – Recently, actor Jin Goo came to SBS's My Little Old Boy as a guest. In the event, Jin Goo told the beginning of being able to get married. Jin Goo even admitted that a third party had helped him.
Want to know what Jin Goo's interview was like? Come on, check out the details below!
Jin Goo revealed the third party who introduced him to his wife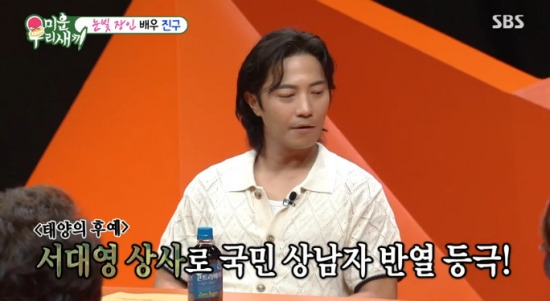 Source: SBS
On SBS's Little Old Boy, Jin Goo confidently talked about his relationship with his wife. Apparently, Jin Goo was able to get to know his current wife thanks to singer Gummy.
"I met Gummy after a long time, and she brought a friend. The friend showed me a photo of a woman. That's how I ended up being forced to go on a blind date," Jin Goo said on SBS's Little Old Boy program via Daum on Monday, July 10, 2023.
"That was my first blind date, and that person is now my wife," said Jin Goo.