South Korea – Teen Top will comeback with the release of the latest work titled (4SHO). This is an album that was released about 3 years since the special album To You 2020. This comeback is also to celebrate the 13th anniversary of their debut in the South Korean entertainment industry.
Now Teen Top is releasing various promotional content before the official comeback. Launching from Sports Chosun, here are three reasons why Teen Top's comeback is expected. Let's scroll!
1. Amazing Comeback from Teen Teen Top

The complete Top has stood firmly as the leader of the K-pop craze by releasing mega hits like Don't Spray Perfume, Miss Right and Rocking. In particular, they rewrote the history of K-pop when they toured Europe for the first time as an idol group.
Teen Top joins the battle for a summer-hot July comeback with (4SHO). This album has more meaning than a new album. This is because this is not only the new album released by Teen Top after a long hiatus, but also the first album released after the reorganization of the 4-member group.
They are receiving a lot of attention from fans with their activities as a full group after 3 years, and they are attracting attention in the music industry this summer with a new song armed with Teen Top Style.
2. Different Title Song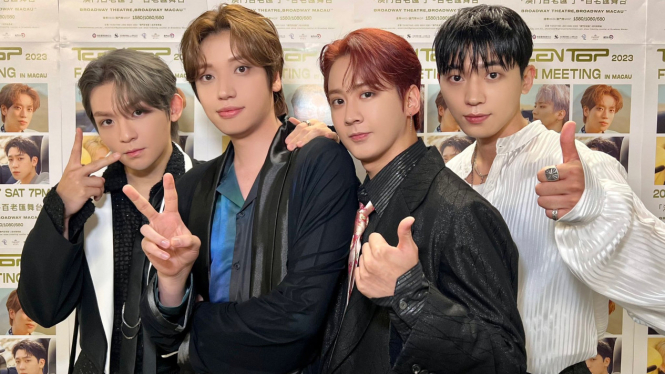 The title track HWEEK is a funky song with a catchy brass sound. You will be able to experience Teen Top's unique addictive melody, unique lyrics, and refreshing mood.
This album will not show the flashy and sharp choreography that is the hallmark of Teen Top. In addition to the summer atmosphere, the new album which is full of its own charm gives a foreboding of the birth of the 'Teen Top holiday song' that will represent the summer of 2023.
3. Works Compiled by Great People