South Korea – On July 24th, NewJeans appeared on IU's Palette which was uploaded to IU's official YouTube. In that event, IU explored everything about NewJeans.
However, something caught attention when IU was shocked to find out the age of the NewJeans members. Want to know more? Come on, check it out below!
IU was shocked by Hyein's age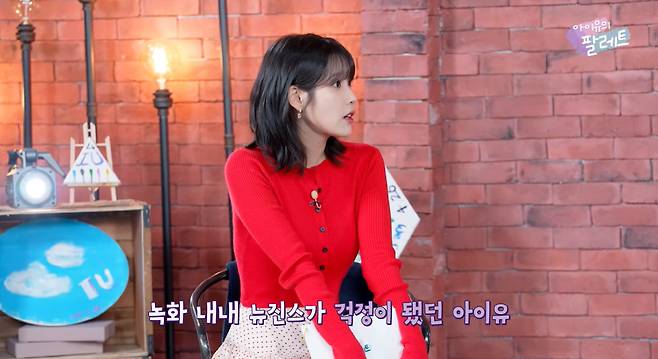 Source: IU's Palatte/YouTube Screenshot
IU admits that she has known NewJeans for a long time. IU was even very happy when NewJeans appeared at the Blue Dragon Film Awards. However, IU hasn't delved further into NewJeans, let alone their age.
While inviting NewJeans to IU's Palette, IU was shocked by Hyein's age who was born in 2008. 2008 was the year IU made her debut.
"There is one big similarity between me and Hyein. 2008 number. In 2008, I made my debut. And Hyein was born in 2008, right?" said IU in her personal YouTube event quoted on Tuesday, July 25, 2023.