PeekSeleb – The 2023 Jakarta Fair or Jakarta Fair (PRJ) event which was held at JIExpo Kemayoran was officially closed today, Sunday, July 16 2023.
This year, it will be held for 33 days, from 14 June to 16 July 2023.
The closing ceremony for the Jakarta Fair 2023 this time featured a series of interesting events. Including appearances from the Voice of Baceprot (VOB), distribution of door prizes, fireworks shows, to the stage performance of the band Kotak. Here's the full review, let's take a peek!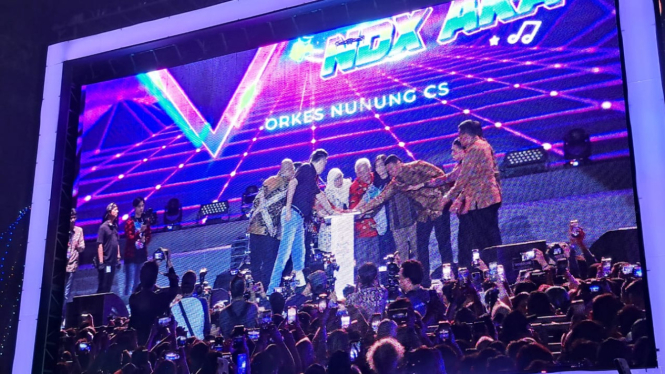 Photo: Intipseleb/Tiya Sukmawati
In Intipseleb's monitoring, the peak of the event took place at 19.00 WIB with the opening performance of the metal band from Garut, VOB. Then proceed with the awarding of grand prizes in the form of 3 cars and 33 motorbikes.
Not only that, the next series of events were remarks from the DKI Jakarta Provincial Government (Pemrov) and fireworks at 21.16 WIB. The event will be closed with the appearance of the band Kotak.
On one occasion, Karuna Murdaya as head of the Jakarta Fair 2023 committee thanked visitors, participants to MSMEs, sponsors who have supported the success of this year's event.