South Korea – Recently, actor Jin Goo came to SBS's My Little Old Boy as a guest. In the event, Jin Goo told the beginning of being able to get married. Jin Goo even admitted that a third party had helped him.
Want to know what Jin Goo's interview was like? Come on, check out the details below!
Preparation of application for 6 months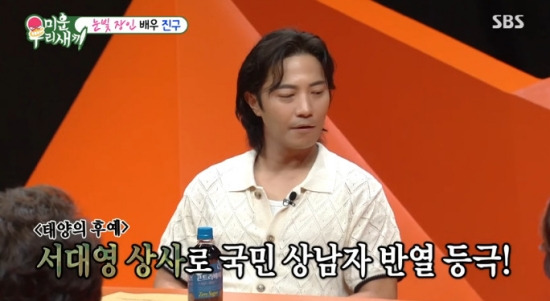 Source: SBS
While guesting on SBS's My Little Old Boy, Jin Goo revealed that he spent 6 months preparing for his proposal.
"I heard you took 6 months to prepare the proposal. Did you write the song for the proposal?" asked Shin Dong Yup in the My Little Old Boys program as reported by Daum on Monday, July 10 2023.
Jin Goo admitted this and said that he did prepare his proposal for six months and wrote the song. However, the lyrics of the song were helped by his sister.