South Korea – Jisoo BLACKPINK and Jung Hae In have again become the subject of hot discussion recently. Most recently, both are rumored to be appearing in a new project.
Want to know more information? Here's the article!
Jung Hae In and Jisoo BLACKPINK are rumored to be reuniting in a new project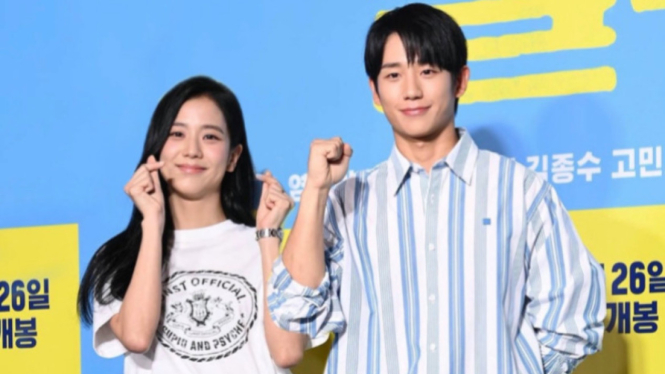 Photo: Newsen
Snowdrops was a huge step forward for BLACKPINK's Jisoo as she started acting. Her chemistry with the male lead, Jung Hae In, is so good that netizens just want more of their collaboration.
Recently, it was reported that Jisoo has received an offer to join a new project. The news is raising anticipation among viewers as Jisoo proves that she has what it takes to become a leading actress, especially through her portrayal of complex and varied emotions.
Rumors continued that he would be reuniting with Jung Hae In for this comeback. Their previous cooperation set the bar even higher for these returns. However, netizens remain suspicious of the news. They believe the chances of them reuniting are very unlikely. Also, working with Jung Hae In may not be in Jisoo's favor at the moment, considering the rumors going around.