South Korea – MONSTA X's Jooheon managed to surprise Monbebe fans by telling him about his military service. In MONSTA X's official fan cafe, Jooheon said he would go to the military on July 24, 2023.
Jooheon is the third member of MONSTA X to enlist in the military. Previously, Shownu served as a public service worker, and Minhyuk is currently serving as an active duty soldier. So how is the information? Come on, take a peek below.
Jooheon to be enlisted in the military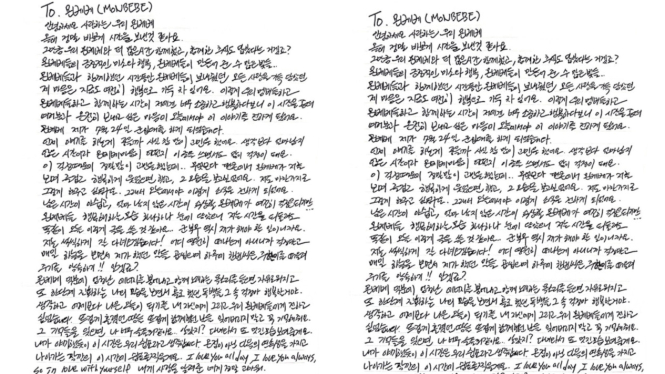 Photo: Sports donga
Launching from Sports Donga on July 11, 2023, Jooheon MONSTA X suddenly posted a long handwritten letter to fans on MONSTA X's official fan cafe. It was said that he would enlist in the military on July 24, 2023.
"Monbebe, I will be enlisting on July 24th." There wasn't much time left than I thought, so I was worried about how Monbebe would feel." said Jooheon MONSTA X reported by Intipseleb from Sports Donga on Tuesday, July 11, 2023.
Regarding his military enlistment, Jooheon said not to worry too much because he won't be leaving forever and asked fans to remember him at least once a day.
"Conscription is also something that I have to do." Don't worry, I won't be gone forever, promise me to remind you about Joohyun at least once a day!," continued Jooheon.