South Korea – Actor Kim Nam Gil's shocked reaction became a public spotlight when he arrived at Incheon International Airport.
Apparently, this moment was also accompanied by the arrival of the Kpop group under Starship Entertainment, IVE. Here's more through the review below.
Kim Nam Gil's Surprised Reaction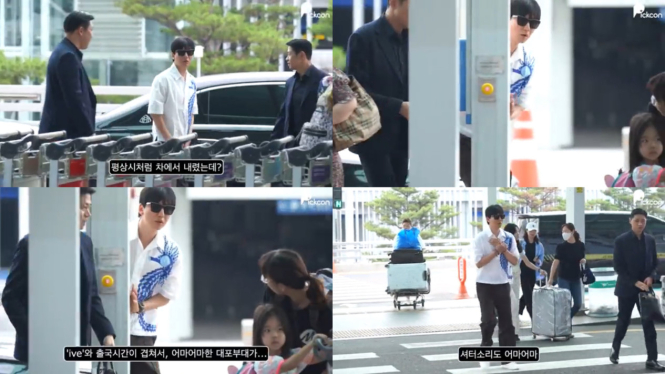 On July 7, 2023, Kim Nam Gil was caught at Incheon International Airport to fly to Thailand to attend his solo fan meeting.
But when he had just arrived at the airport, Kim Nam Gil looked surprised when he saw so many journalists taking pictures of him.
In fact, Kim Nam Gil had hidden his body and peeked from behind the pillar. After that, he walked into the airport building and still looked shocked while clutching his chest. But afterwards, Kim Nam Gil greeted the reporters and waved.