South Korea – On July 21, NewJeans finally released their newest mini album entitled Get Up. A few hours after the mini album was released, NewJeans immediately drew a lot of criticism from Korean netizens.
Criticism of Korean netizens (knetz) published in online communities is both negative and positive. So, what's it all like? Come on, check out the details below!
Korean netizens discuss the duration of the NewJeans song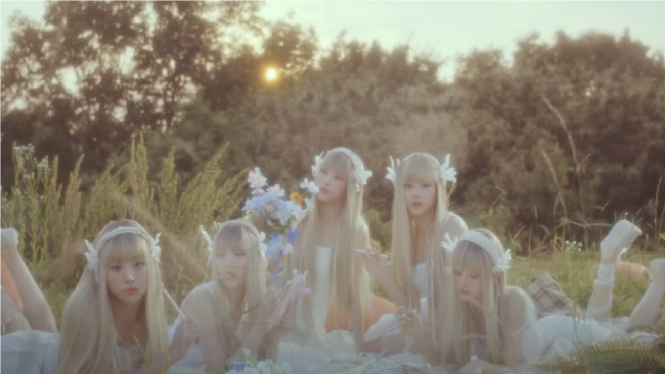 Photo : YouTube/HYBE LABELS
In the online community, Korean netizens are excited about the duration of NewJeans' new song. After being monitored, the average duration of NewJeans' songs was 2 minutes and the shortest was 30 seconds. The 30 second duration was made into the main theme of the mini album, Get Up.
Seeing this, Korean netizens criticized and considered it too short and not satisfying enough. Korean netizens admitted that they were included in the story of the NewJeans song, but were stopped when it reached the climax so that it did not satisfy listeners. This made netizens even more disappointed.
"It's too short so I feel like I only got a TT preview," netizen comments.
"I wish NewJeans was longer," another added.
"It feels too short, like there's not enough substance," said netizens.
"Even if people say it's a trend lately. I just feel this is a little disappointing," concluded another.